What's new in v5?
Auto-Crop
Posterino 5 allows you to automatically crop a set of images to their subject. To the face, the upper body, or to the main part of the image. All this, with the click of a button. Or - using the new set of Auto-Crop enabled templates - with no click at all. Just drop your images onto an Auto-Crop document and the crop is done.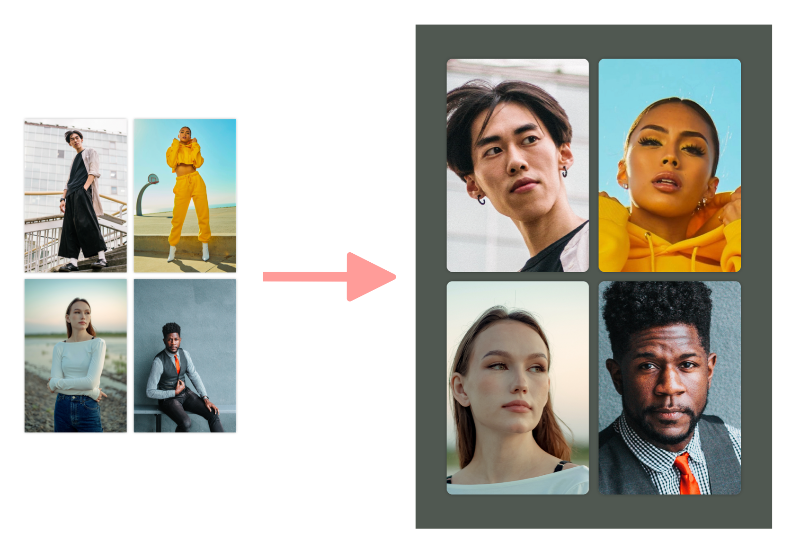 Subject Masking (macOS 14+ only)
On top of the Auto-Crop feature you can add subject-masking to rid an image of its background. In the most simple case, this makes the background transparent.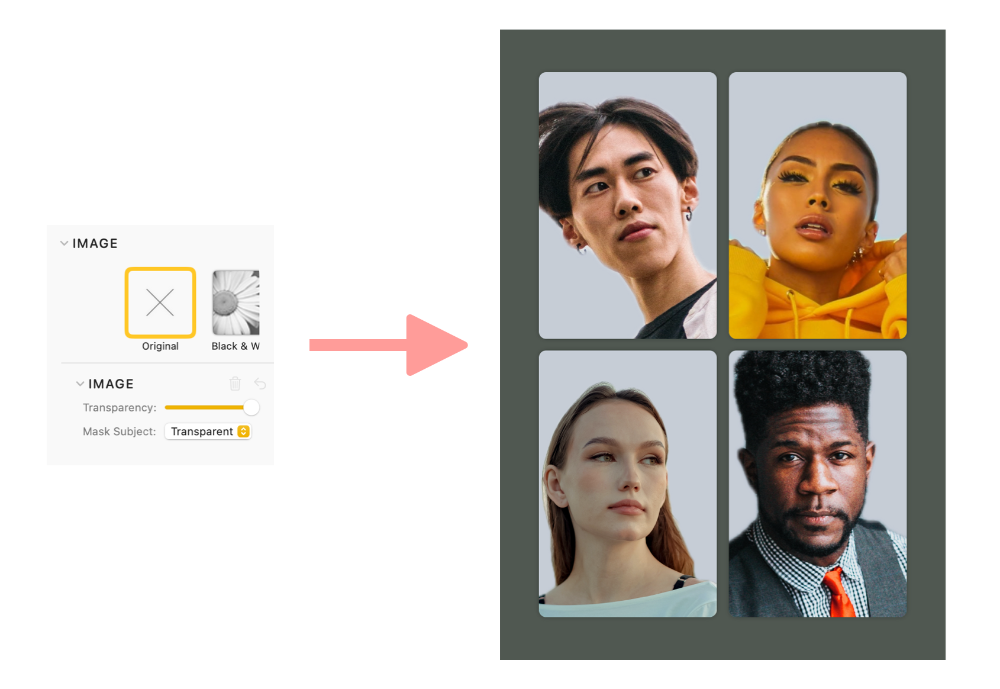 Subject masking builds on a feature of macOS 14 and later. On previous versions of macOS, subject masking it not available.
Color Palettes
With the image background out of the way, there is room for something new. Something colorful. Posterino 5 now comes with a set of color palettes to choose from.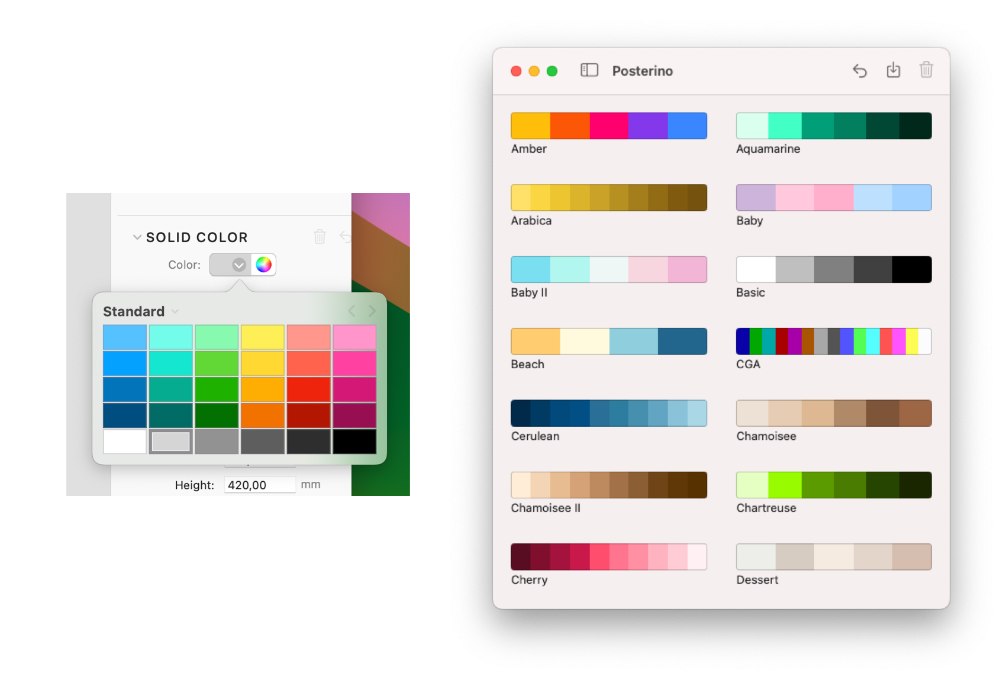 Template Power
The new features taken together - the Auto-Crop, the subject-masking and the color palettes - give Posterino templates a new level of power. Grab a bunch of images, one of the new templates and experience a new stage of Posterino automation and flexibility.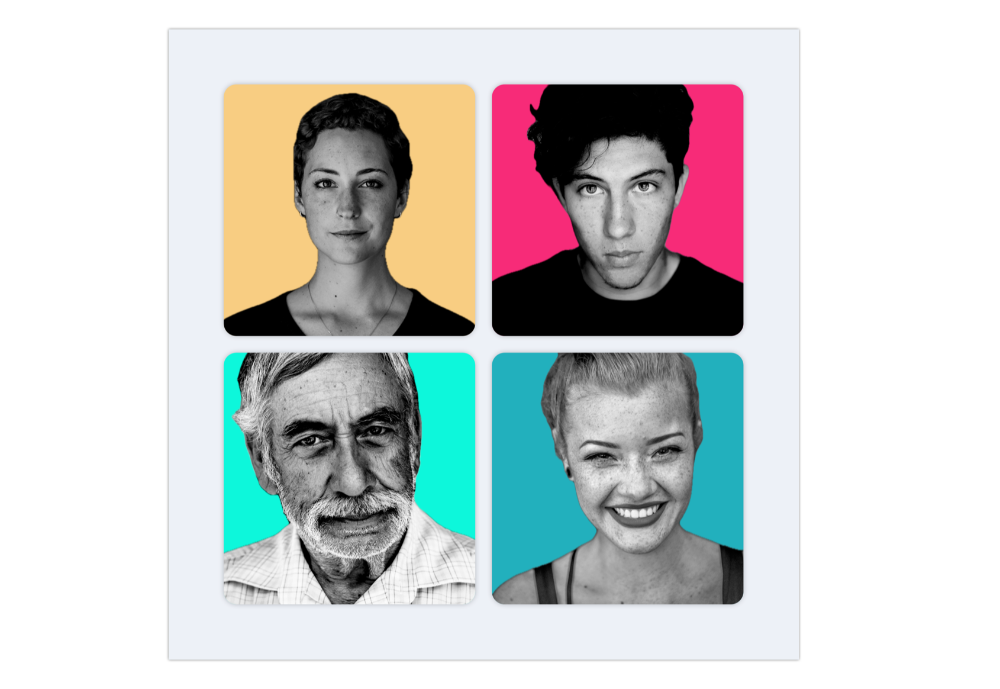 This template automatically applies a crop to the face, a subject-mask, a random background color from a color palette and a B/W image filter.