Beta Installation Guide
Posterino beta is available via TestFlight. You can think of TestFlight as a kind of App Store for beta apps. Apple created TestFlight to make it easy and safe to distribute and use beta apps.
To install Posterino beta, just follow the simple steps below. After the initial install, all subsequent updates of Posterino beta will be handled by TestFlight. You can leave the beta program at any time.
Via Invitation Email
Participating in the Posterino beta program is simple, just tell me that you are in and I'll send you an inviation email. With the inviation email in hand, just follow the steps below.
You did receive an invitation email from me? Awesome! Just follow the two simple steps below:
Step 1: Download TestFlight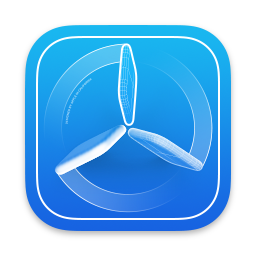 Download the
TestFlight
app on the
App Store
Step 2: Accept your invitation
You have received an invitation email from me, which looks something like this: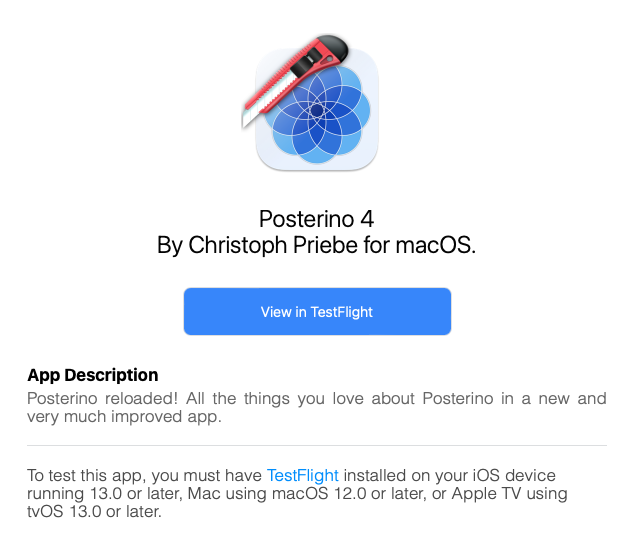 Click on the View in TestFlight button, to open your invitation in TestFlight: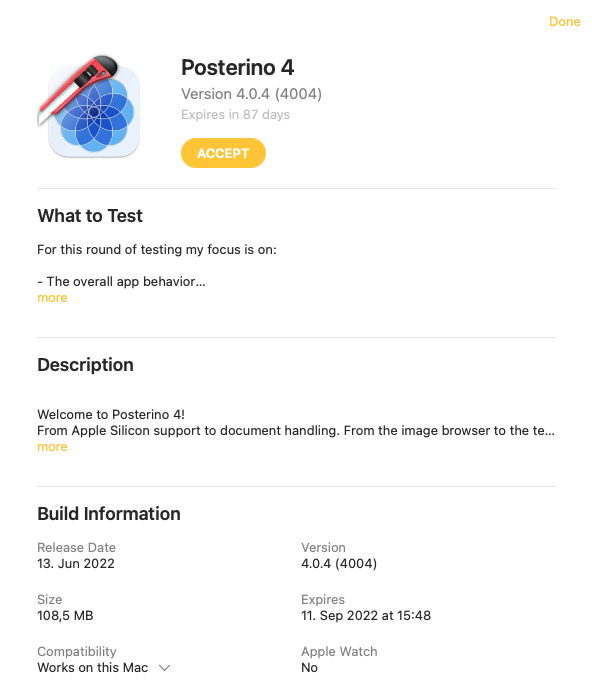 Accept your invitation and download Posterino.
Congratulation! You are now good to go!
Please send feedback!