Go to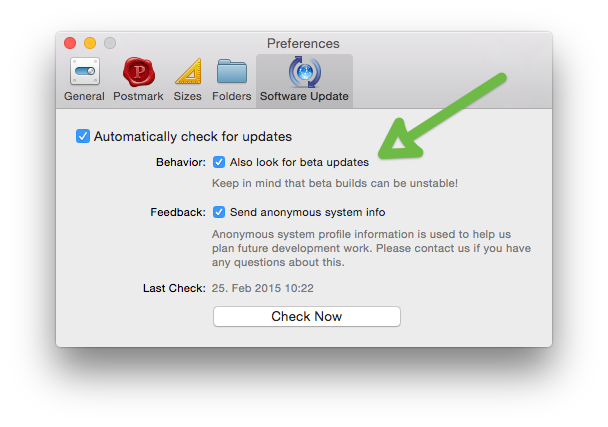 If you like to run your current copy of Posterino and a beta side by side, download the beta from this page, rename it to something like Posterino Beta and you are golden.

To go back to the latest stable release altogether, just throw the beta app into the Trash and replace it with the current stable release. That's all.

> > and switch the option to . Then click .